Campaign Creation:
Changemakers
Watermark is a nationally recognized foundation that conducts leadership events and workshops for women. I created an  illustrated campaign for the 2021 annual event. The flexible and extensive illustration system was used across all print and digital platforms including magazine, sponsorship materials, website, email, event registration, virtual conference interfaces, and social media applications.
Assorted Sampling of System Illustrations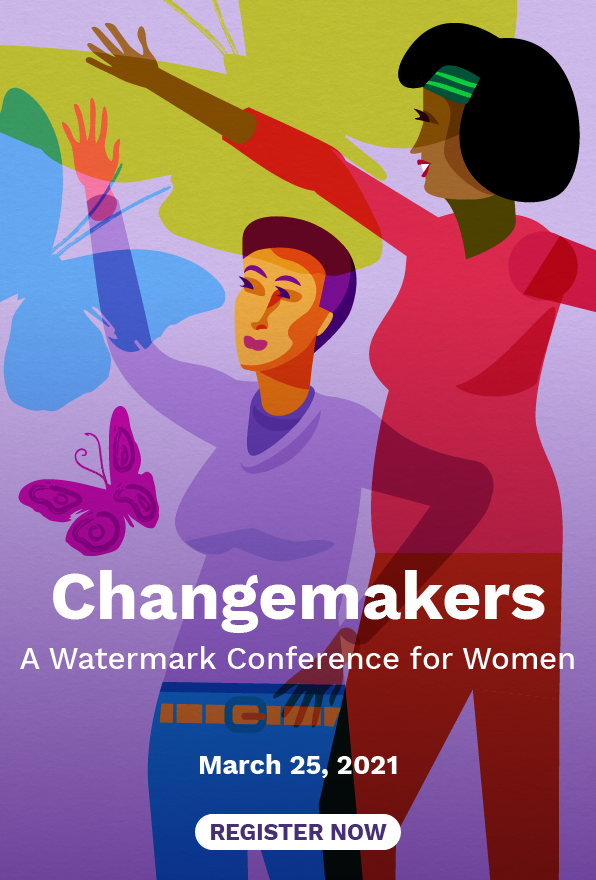 Campaign Creation:
initiate Wonder 
The San Francisco Unified School District undertook a massive redesign of how and what would be taught in middle schools. I created a campaign that would publicize the initiative and galvanize buy-in from students, parents, teachers and administrators. The campaign included logo and iconography design, the conversion of an entire school hallway into an interactive installation to generate PR buzz, a couple of promotional movies, animated graphics, marketing material and an illustrated photo booth.
OPEN DOORS TO WONDER ILLUSTRATED MURALS
Campaign Creation:
a great place to meet planes
After years of construction, Terminal 2 finally opened and housed Virgin America and American Airlines. In partnership with the M-Line design firm, I came up with a campaign based on the idea that SFO was a great place to meet planes and illustrated the supporting city-wide campaign.
Illustrated Poster of passengers meeting planes
Illustrated Poster of Airport Personnel meeting planes

Illustrated Invitation cover
illustrated stand-up signs, a billboard, a transportation sign, a website graphic, and airport digital displays