Campaign Creation:
initiate Wonder 
The San Francisco Unified School District undertook a massive redesign of how and what would be taught in middle schools. I created a campaign that would publicize the initiative and galvanize buy-in from students, parents, teachers and administrators. The campaign included logo and iconography design, the conversion of an entire school hallway into an interactive installation to generate PR buzz, a couple of promotional movies, animated graphics, marketing material and an illustrated photo booth.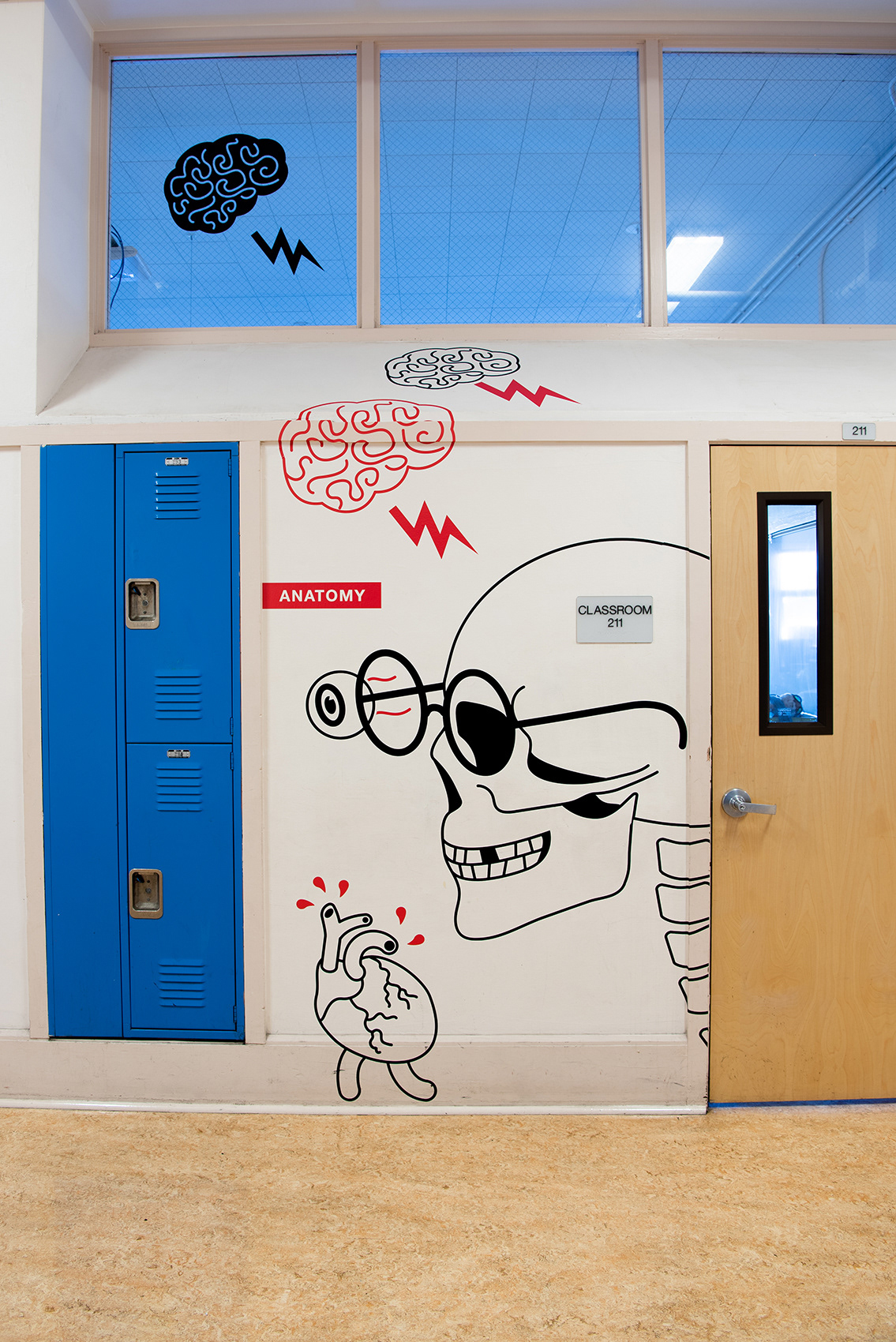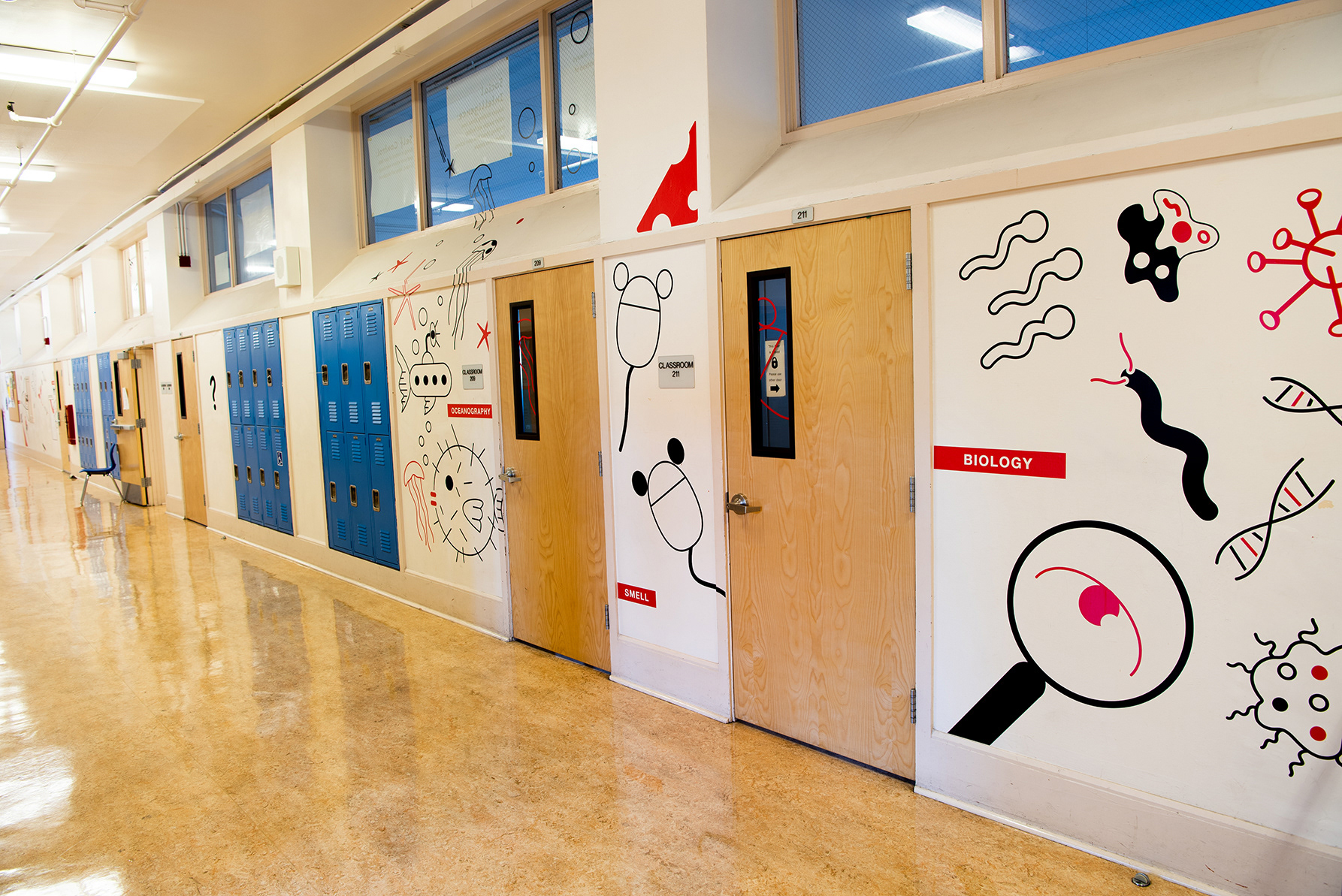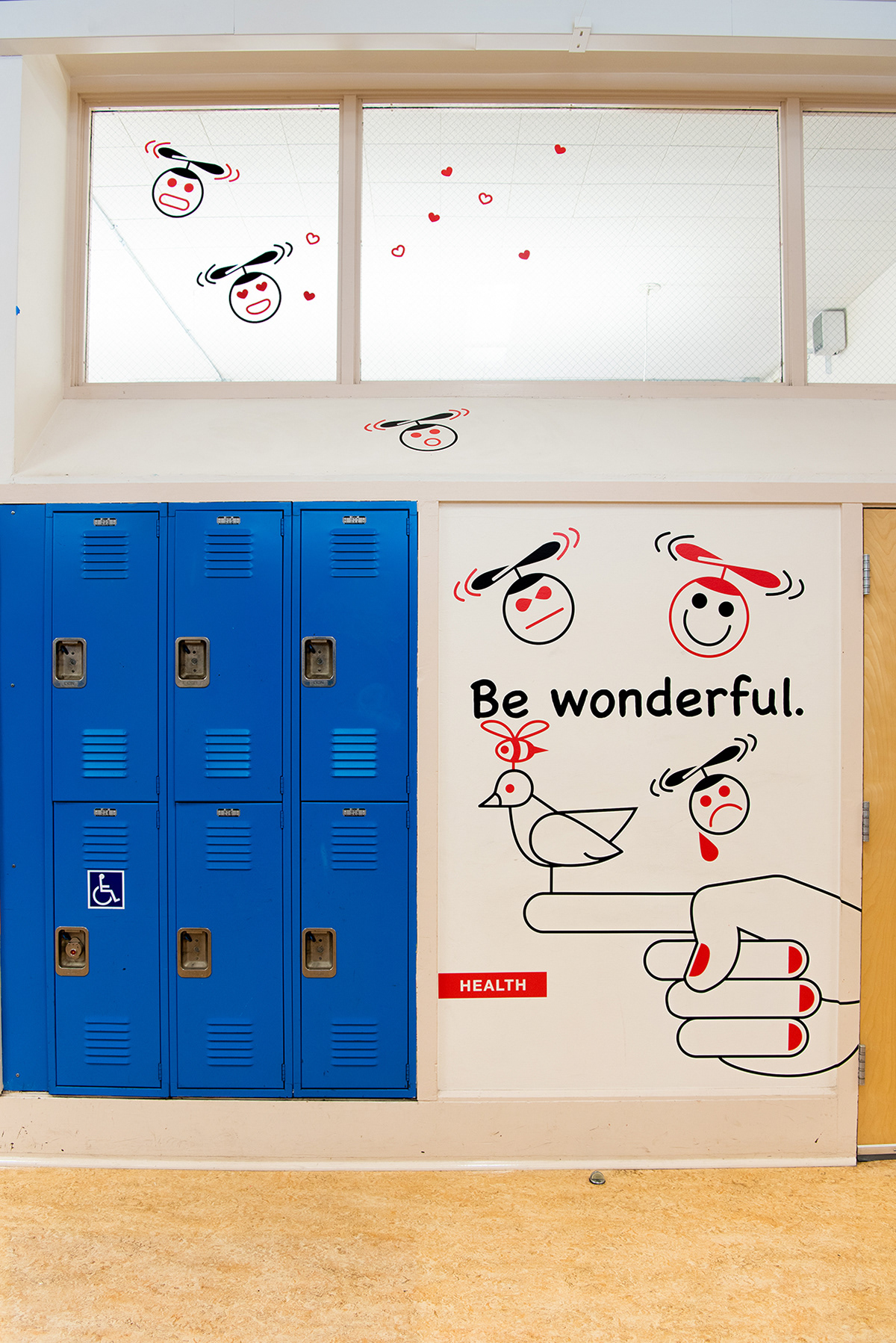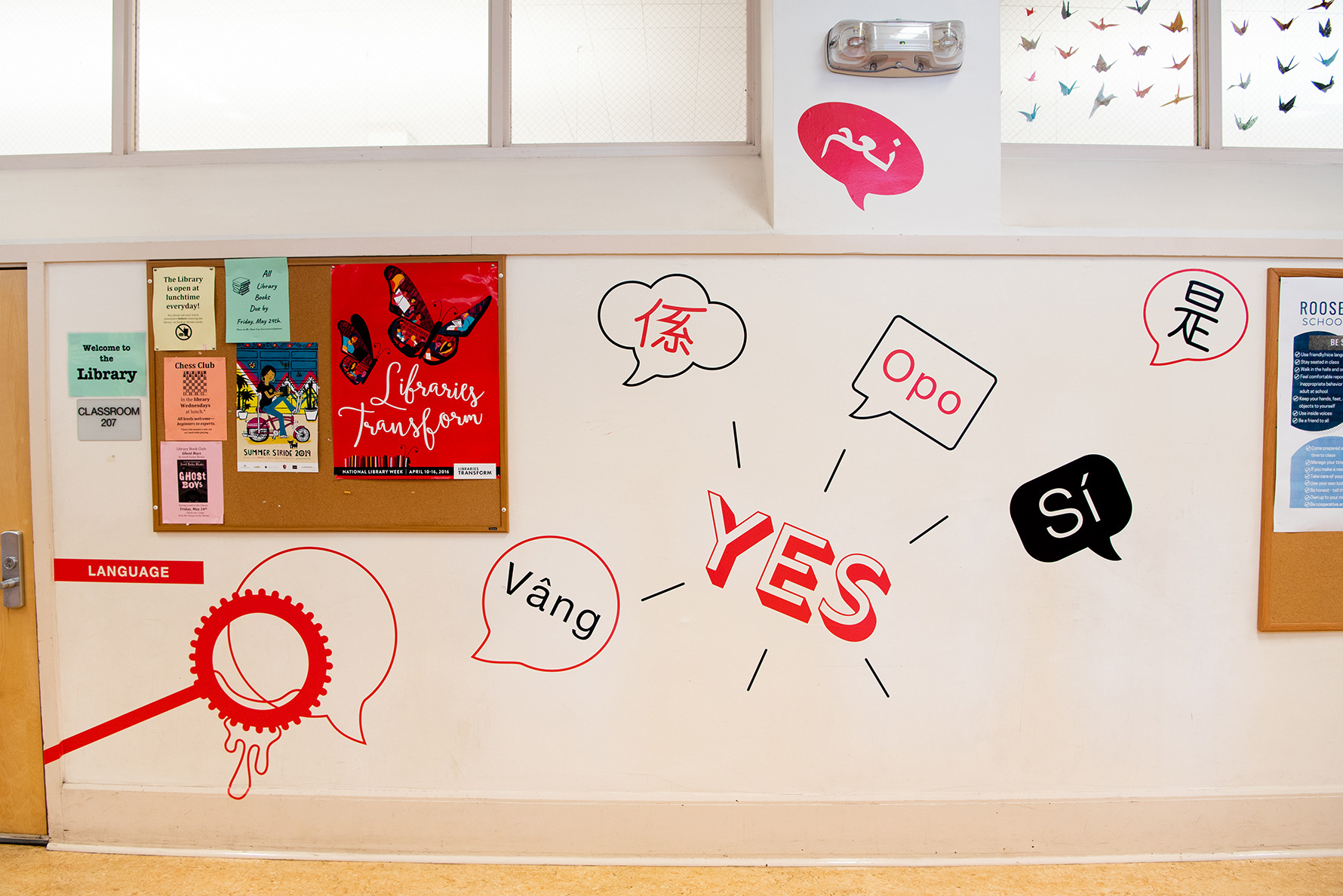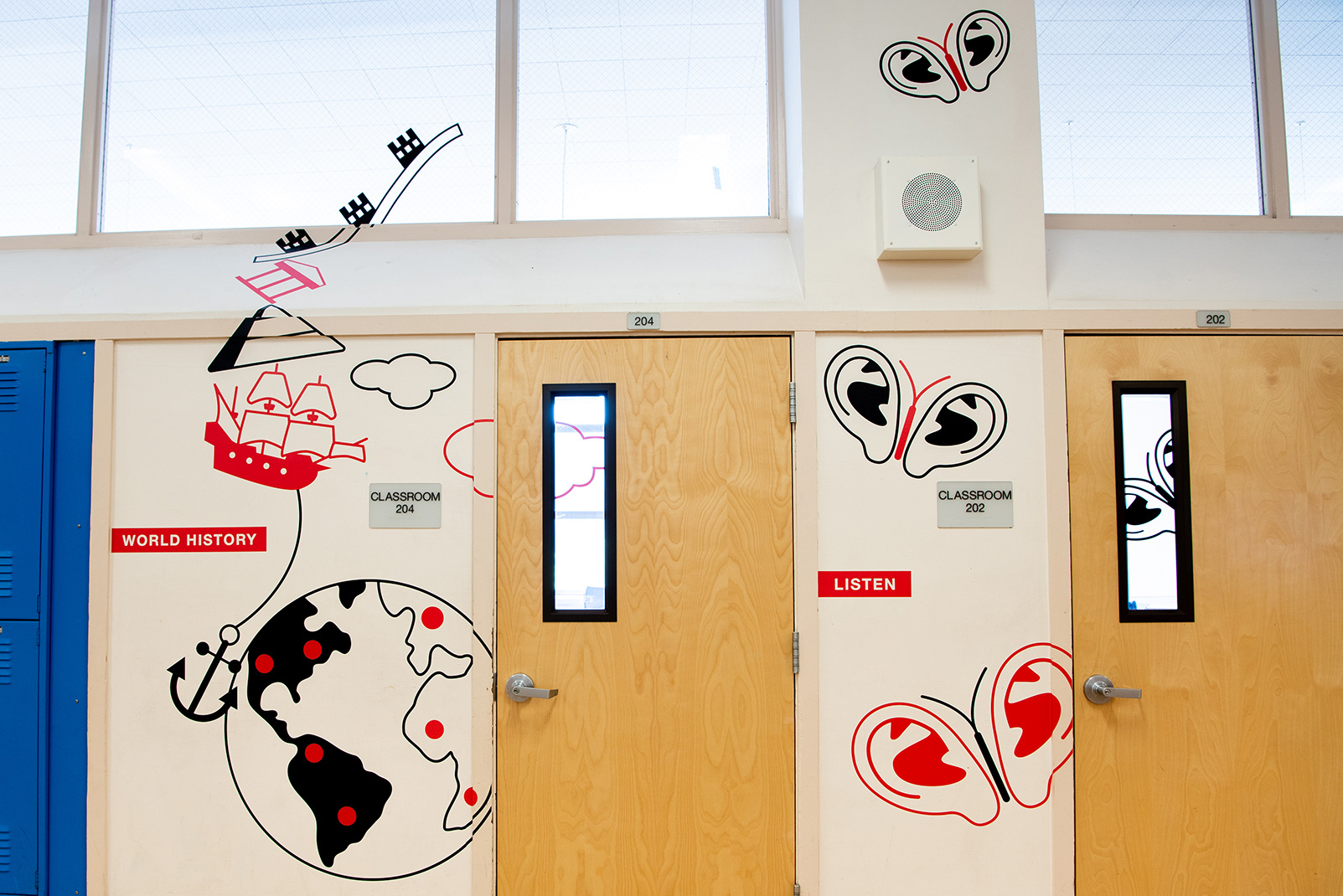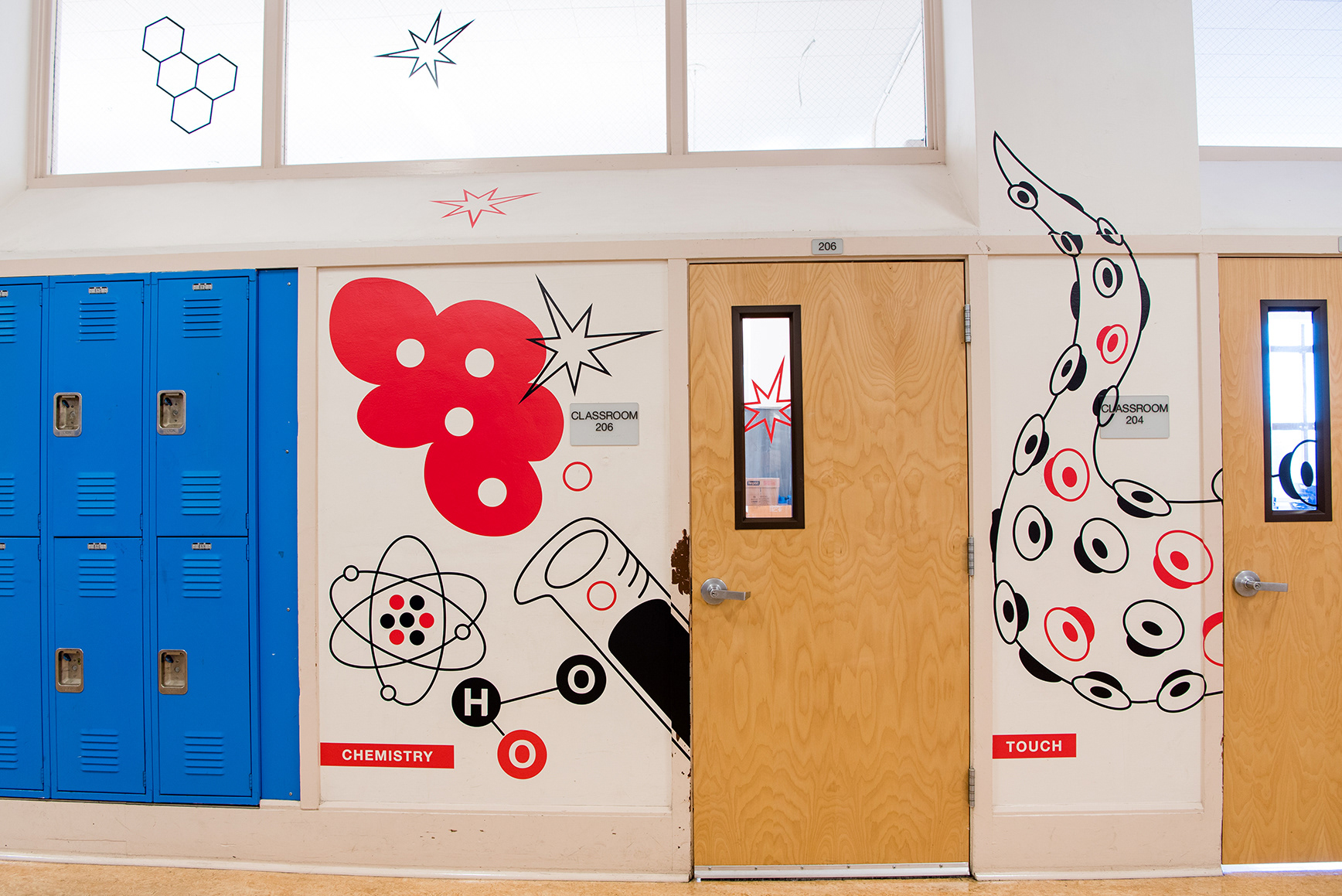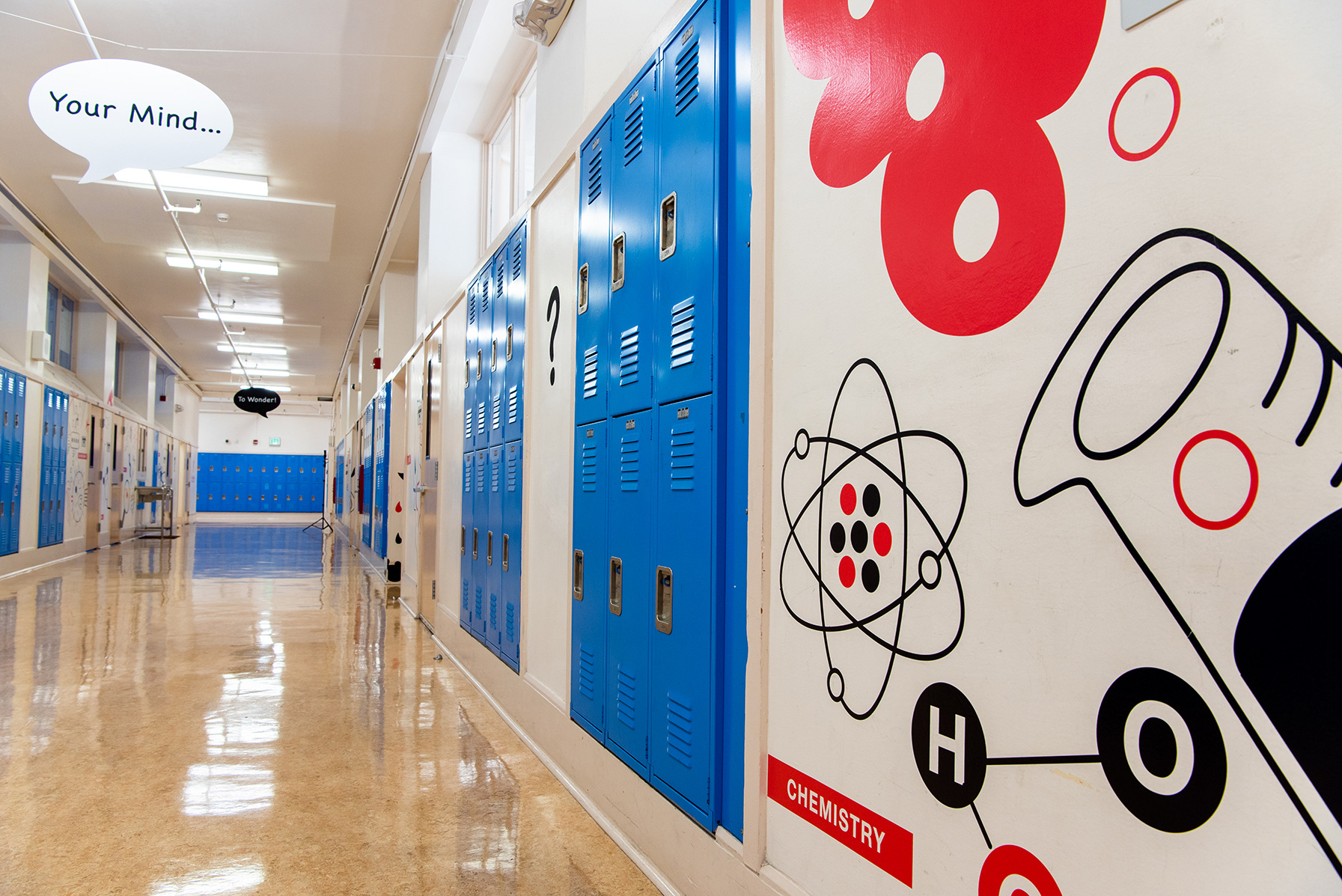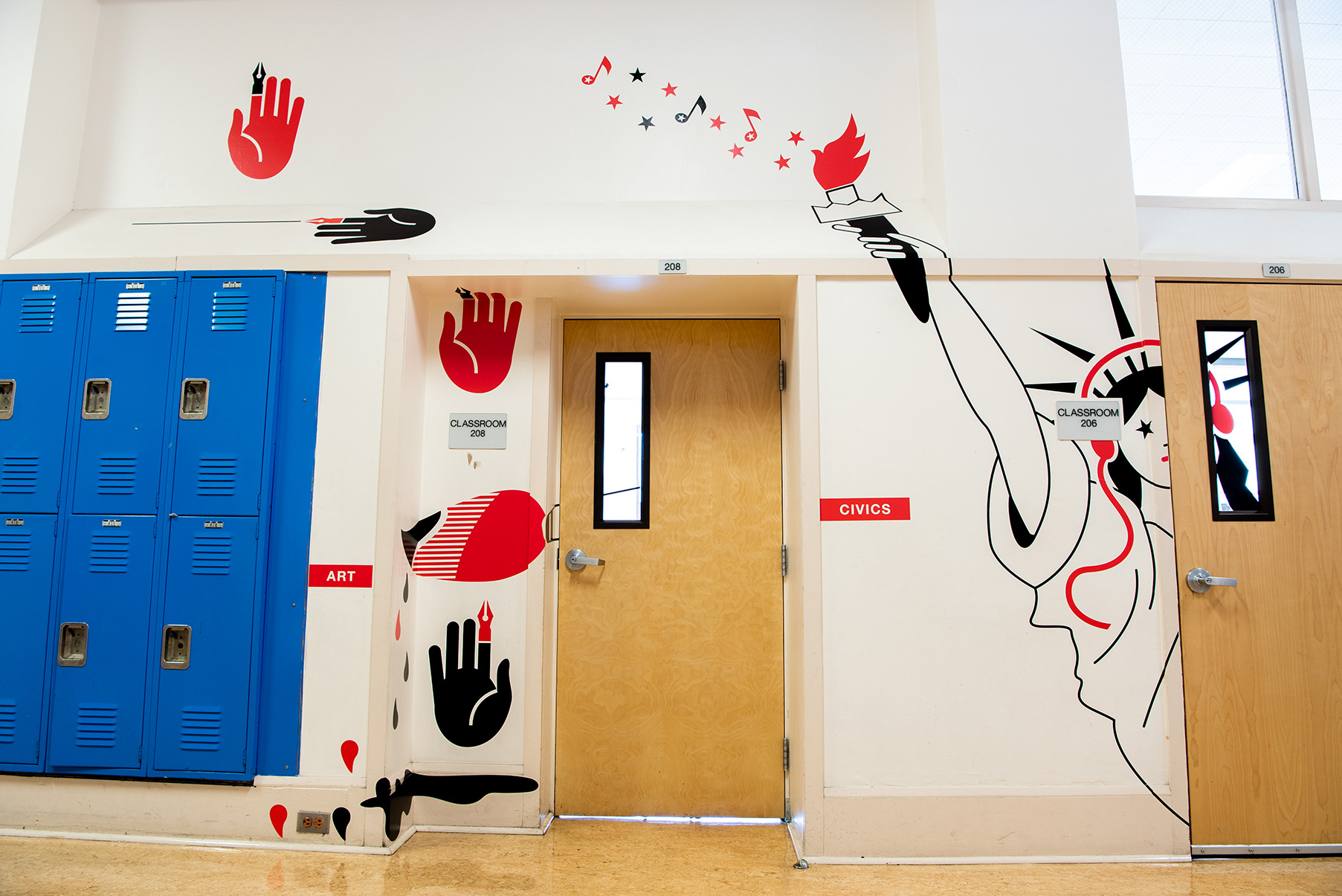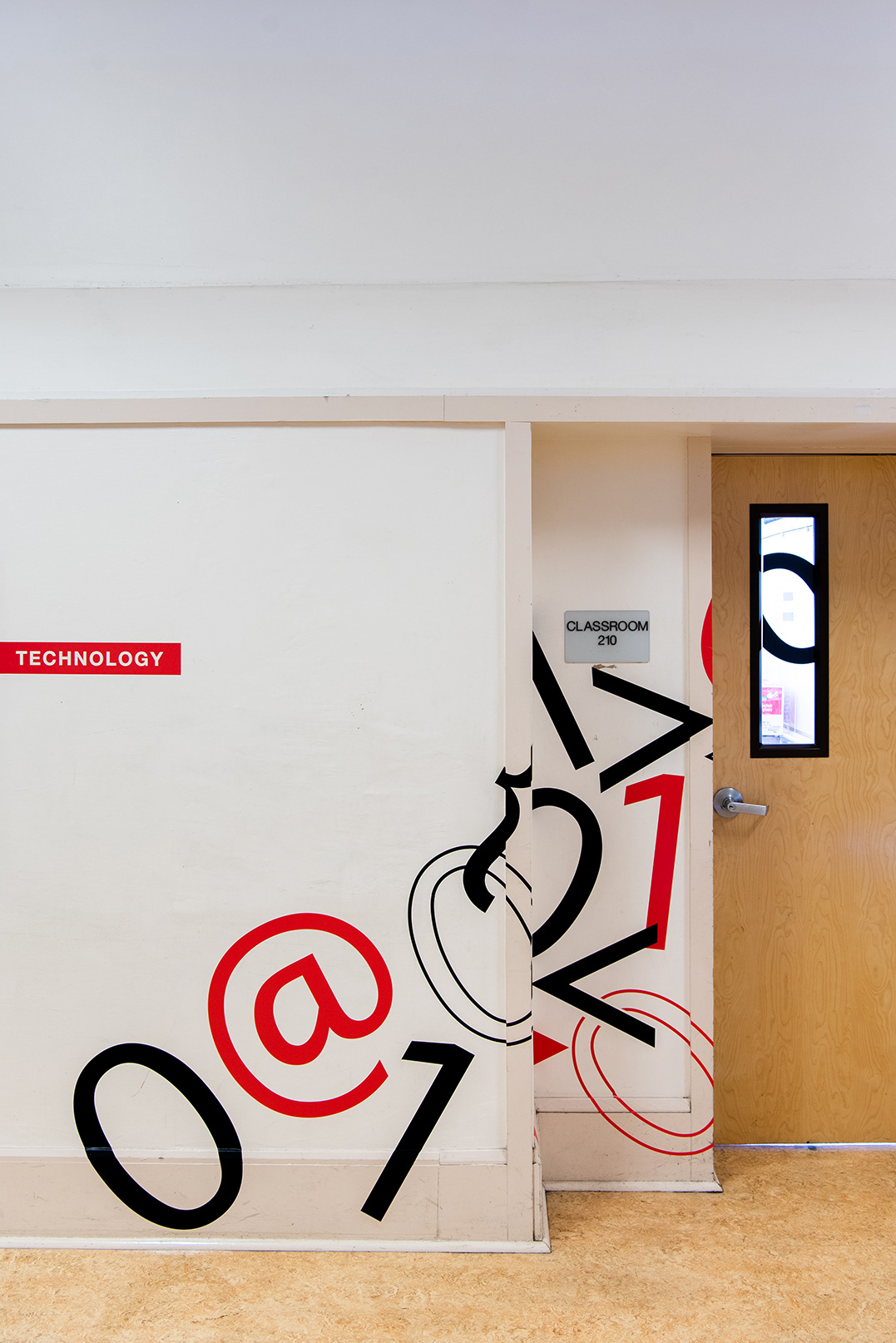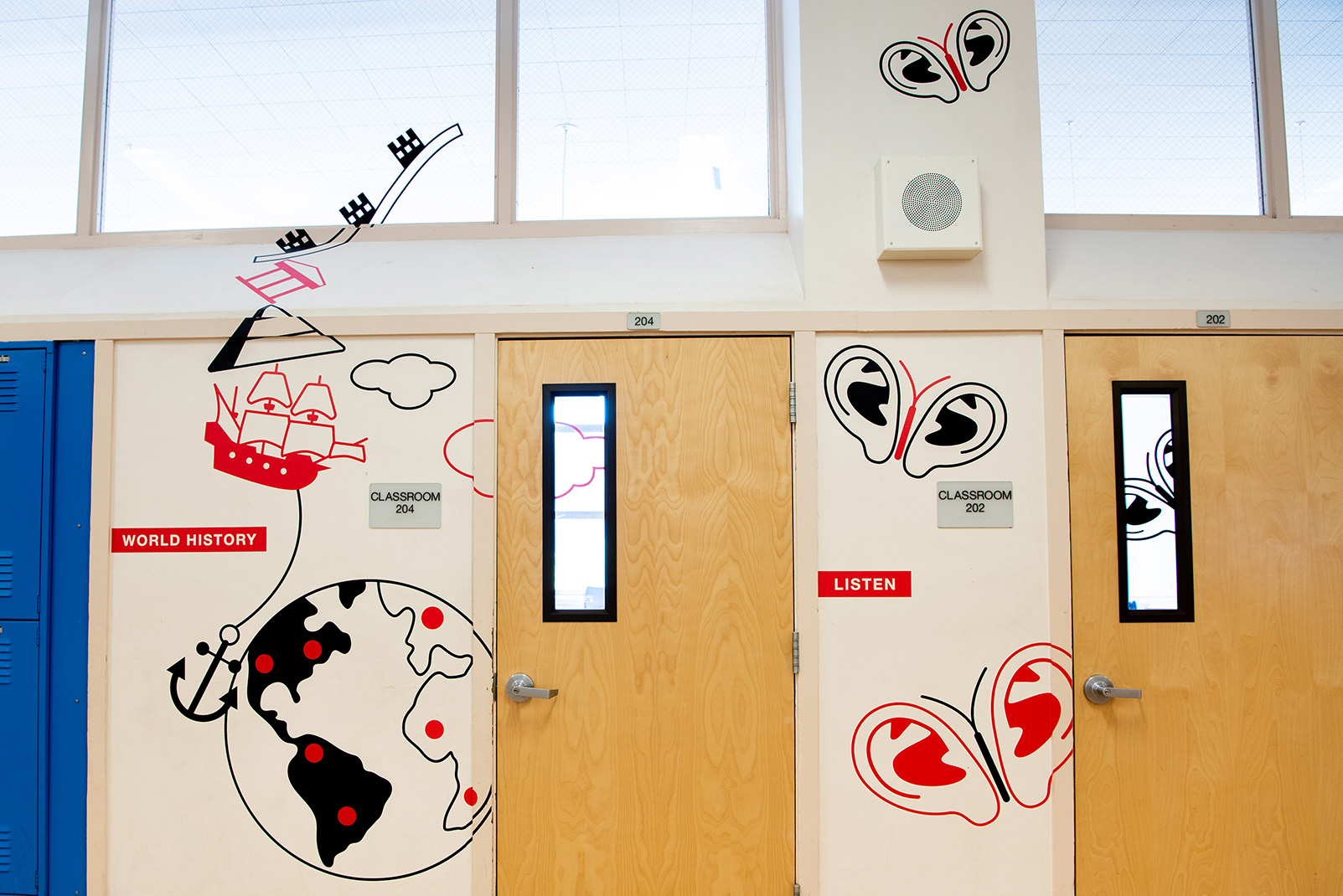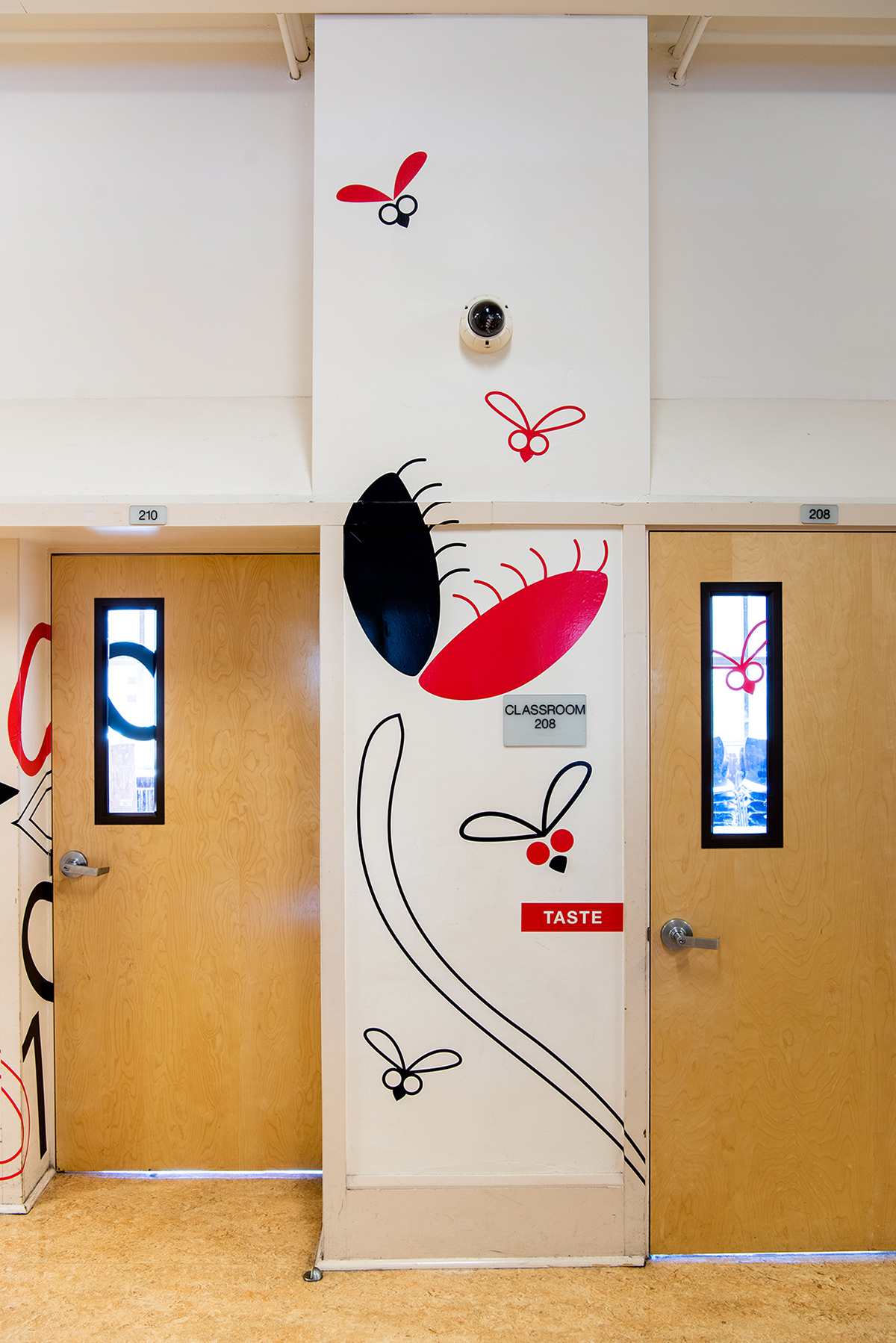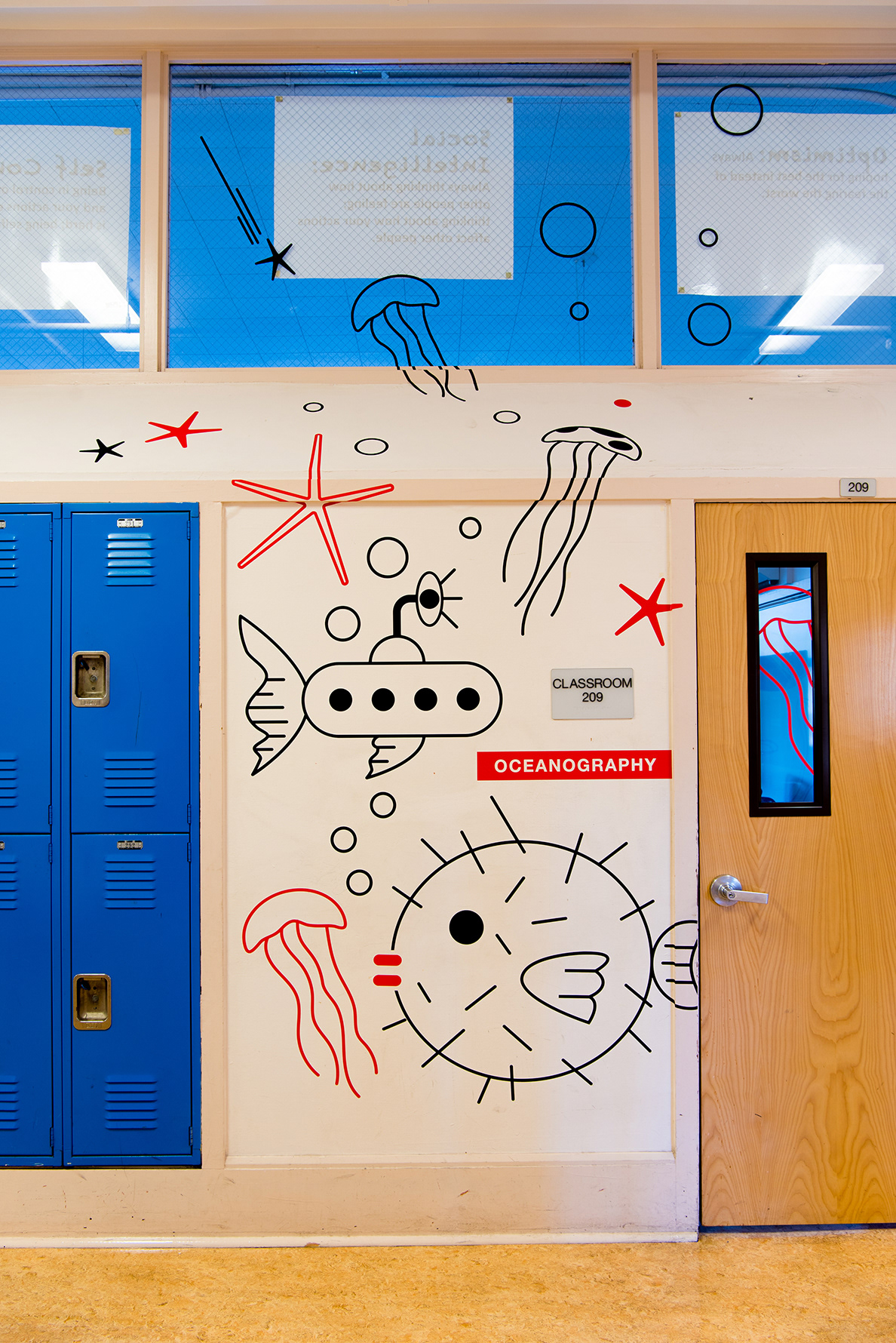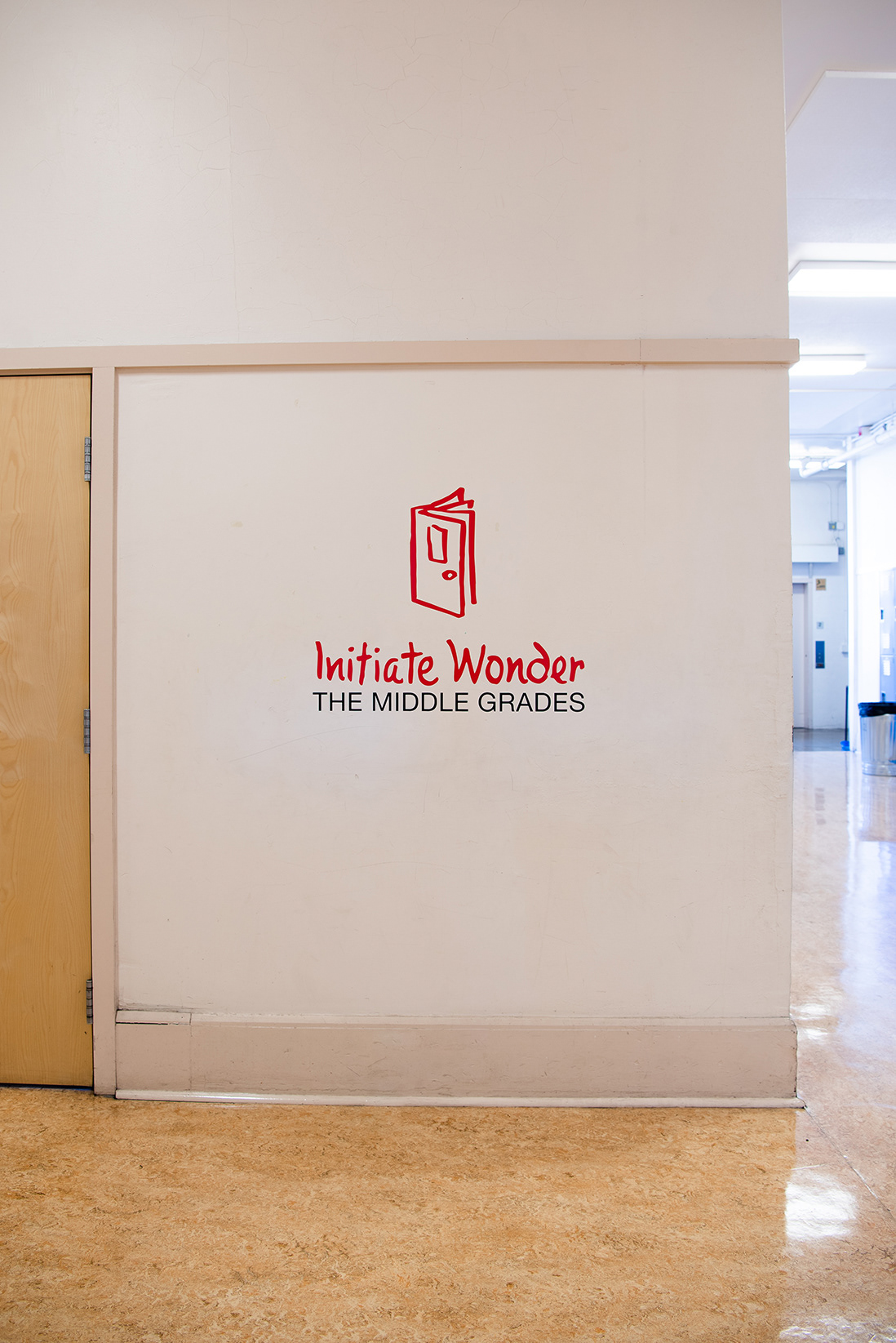 OPEN DOORS TO WONDER ILLUSTRATED MURALS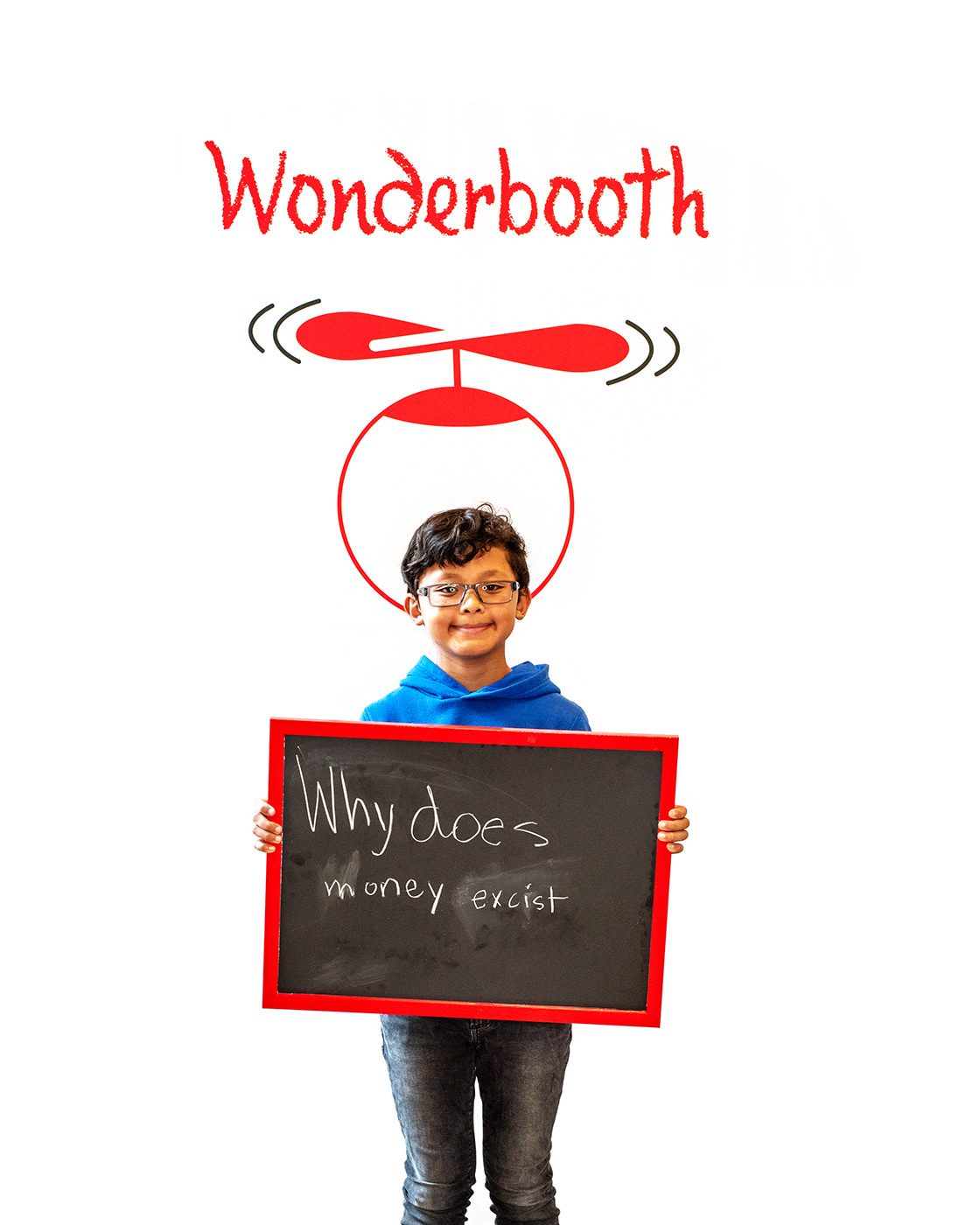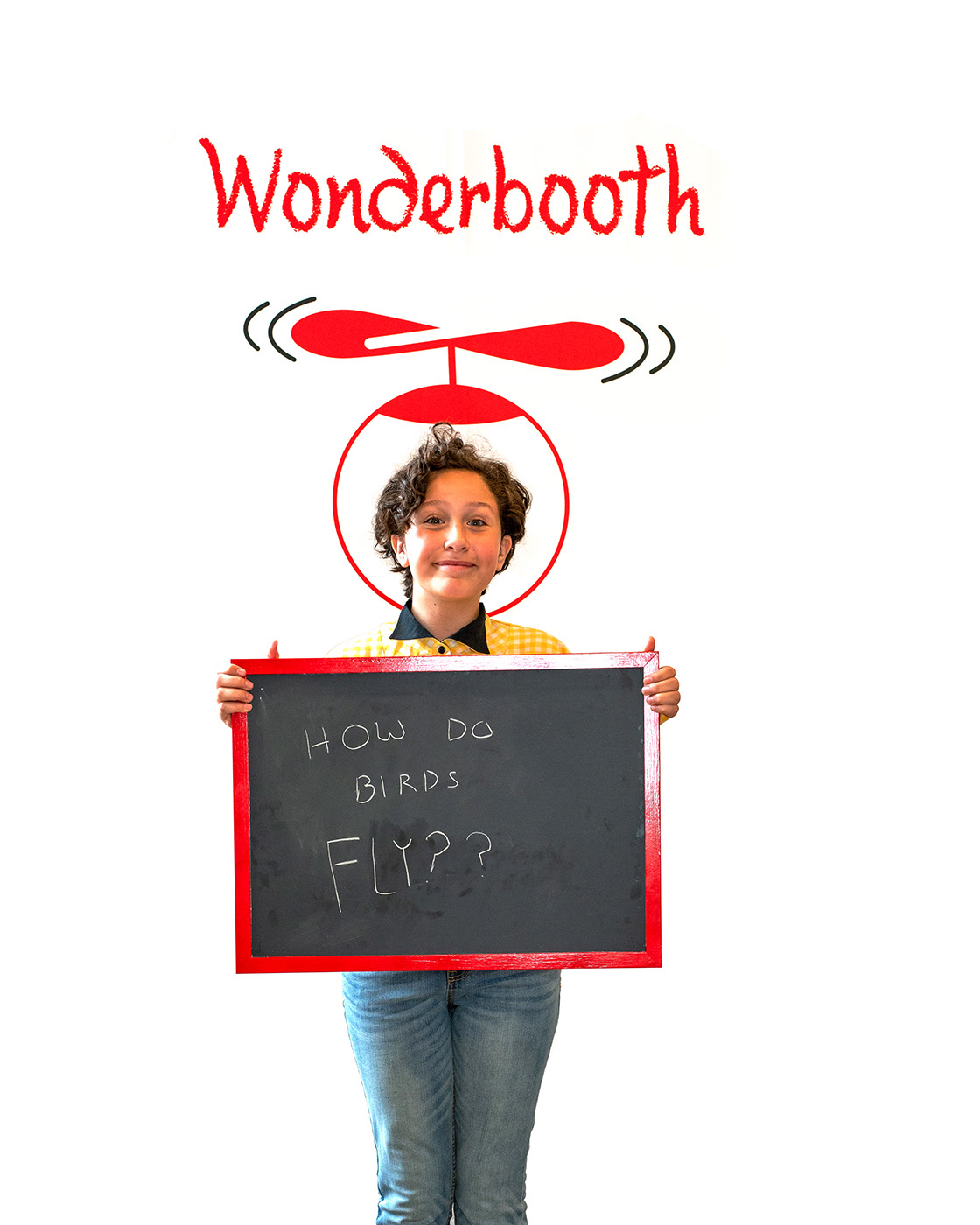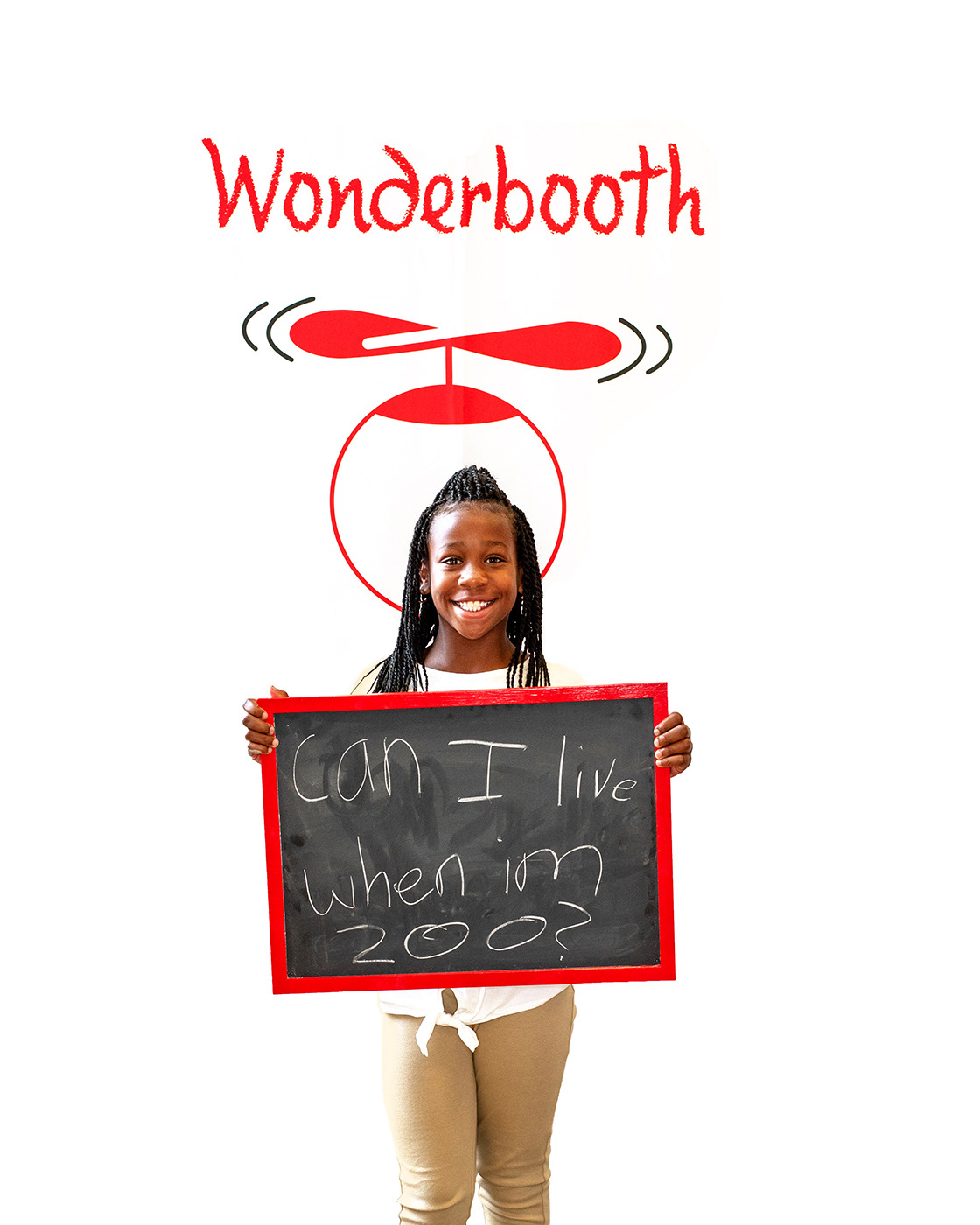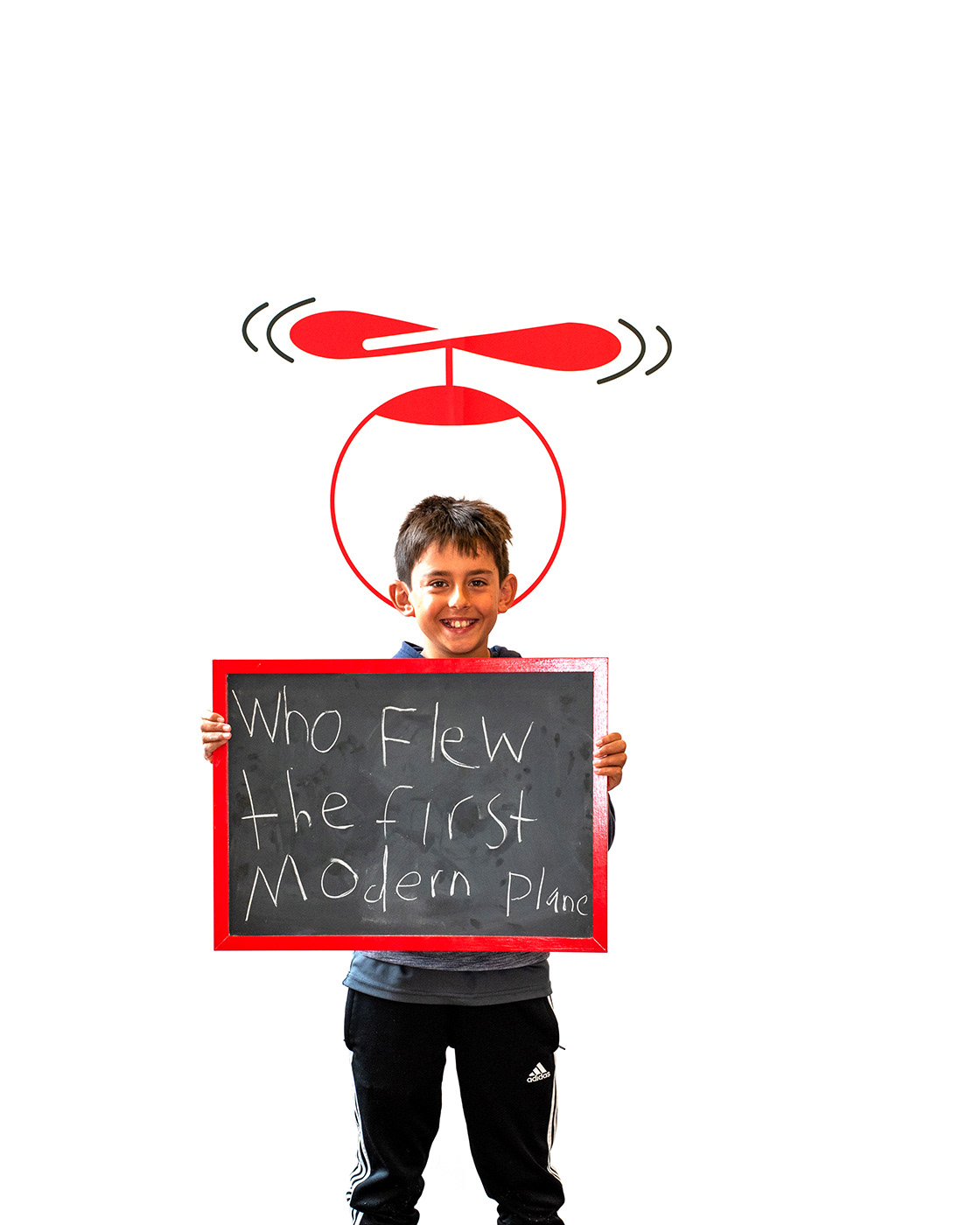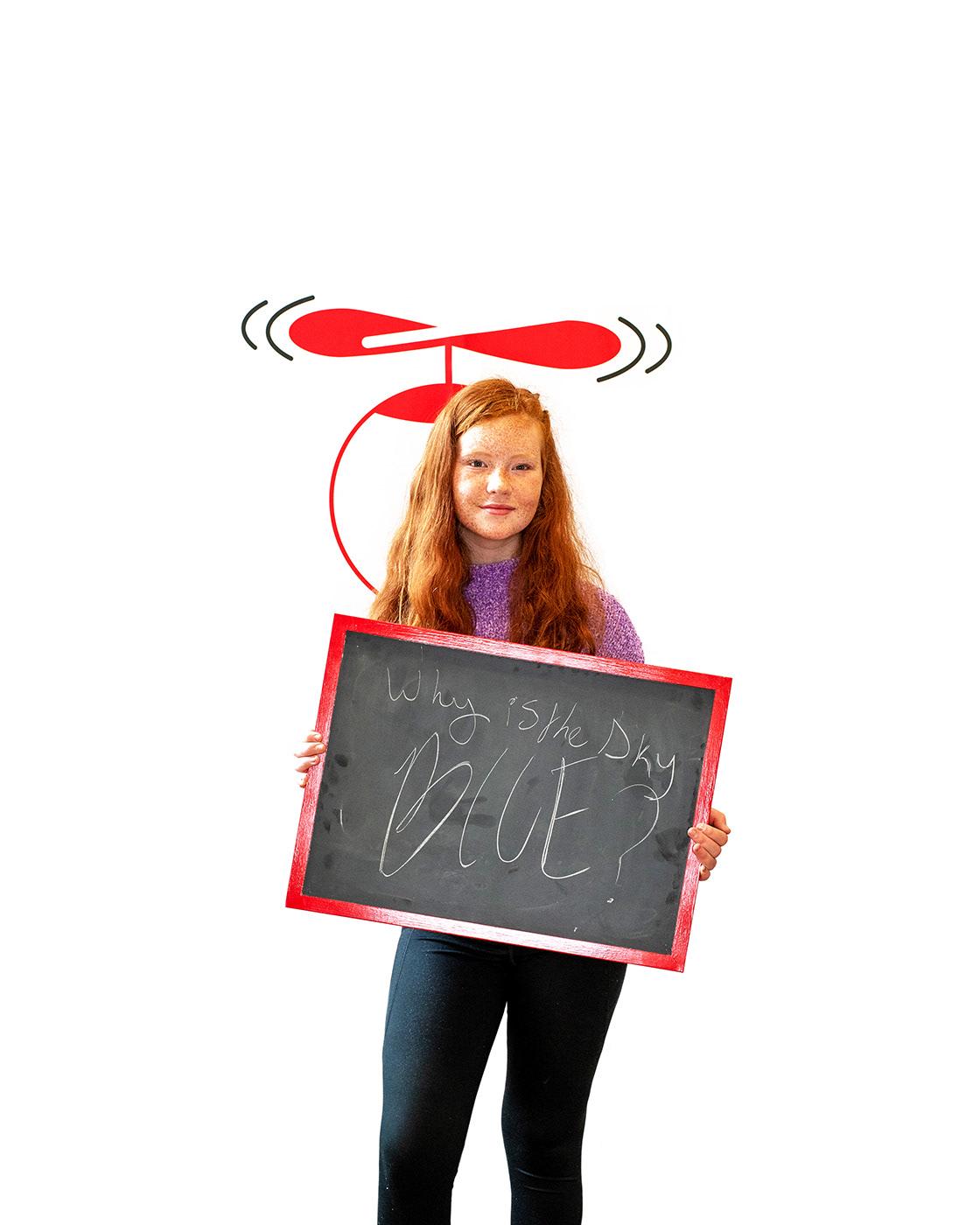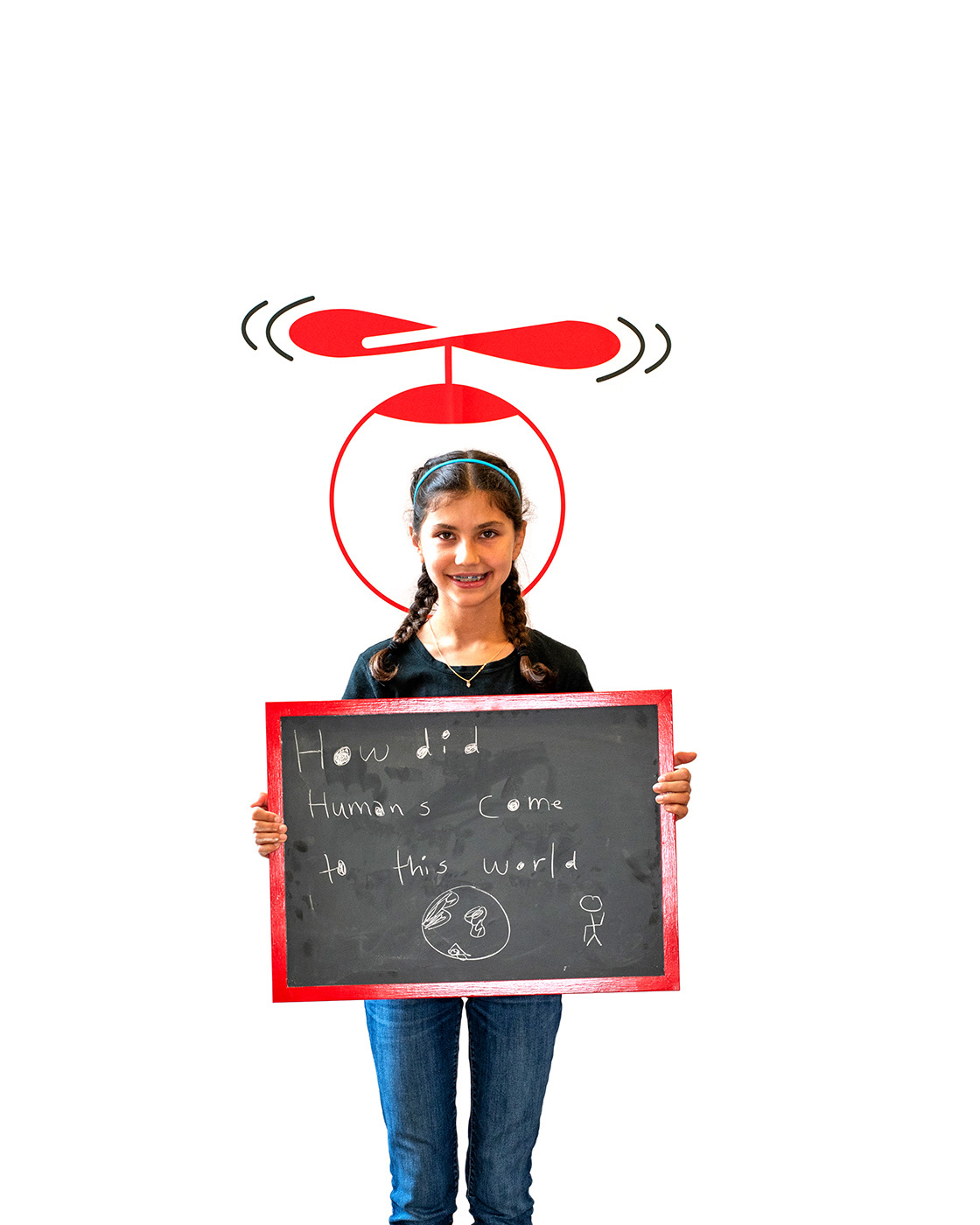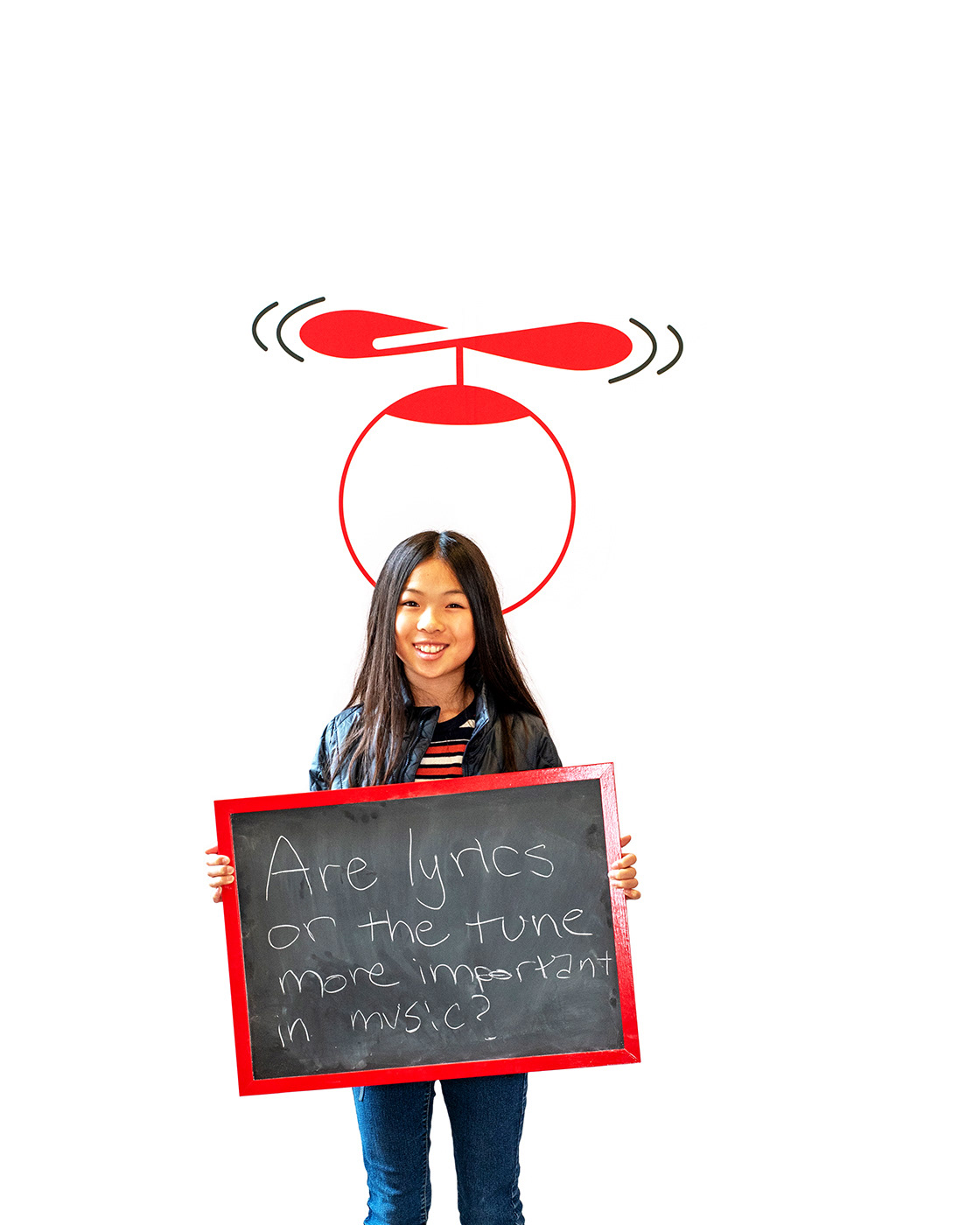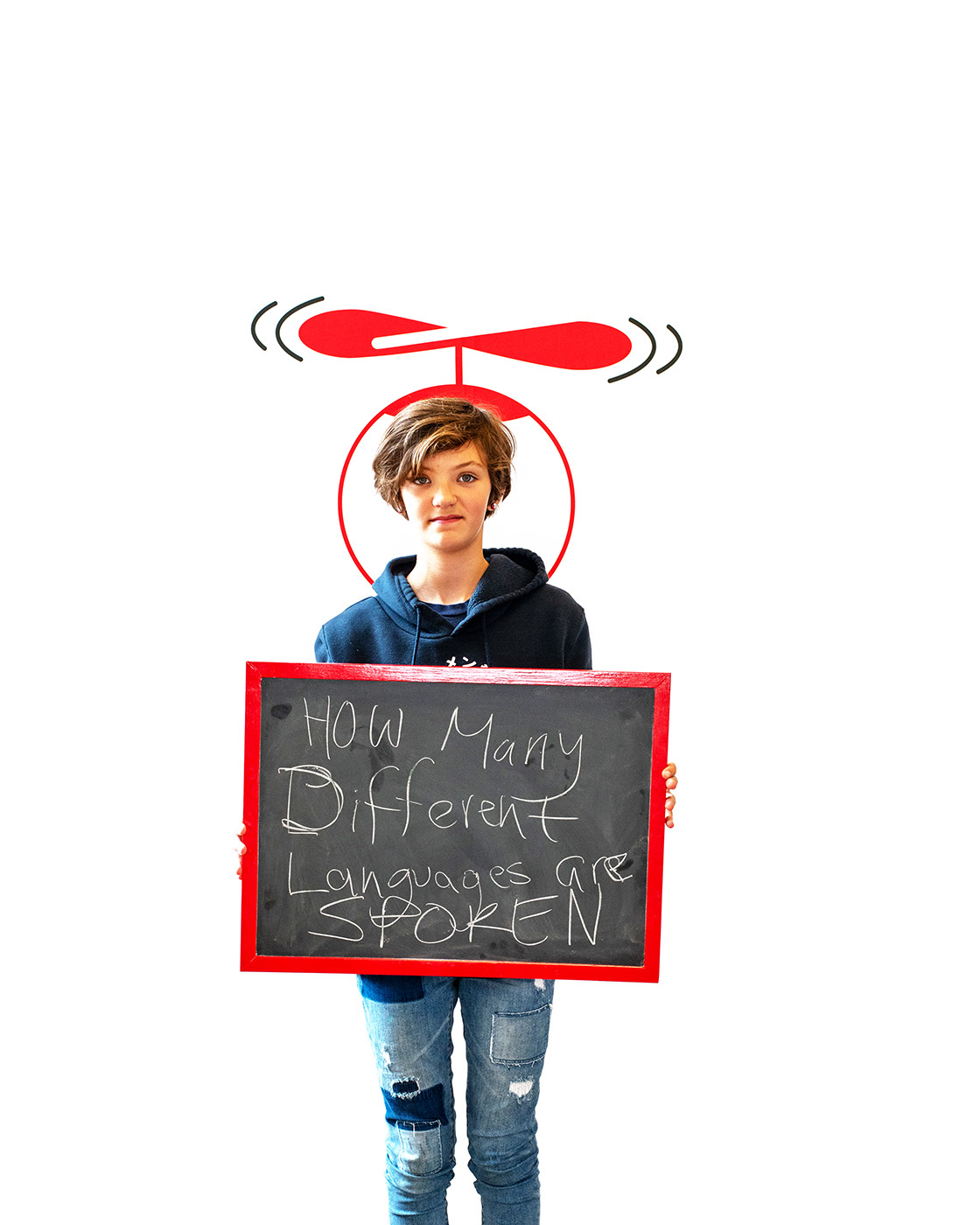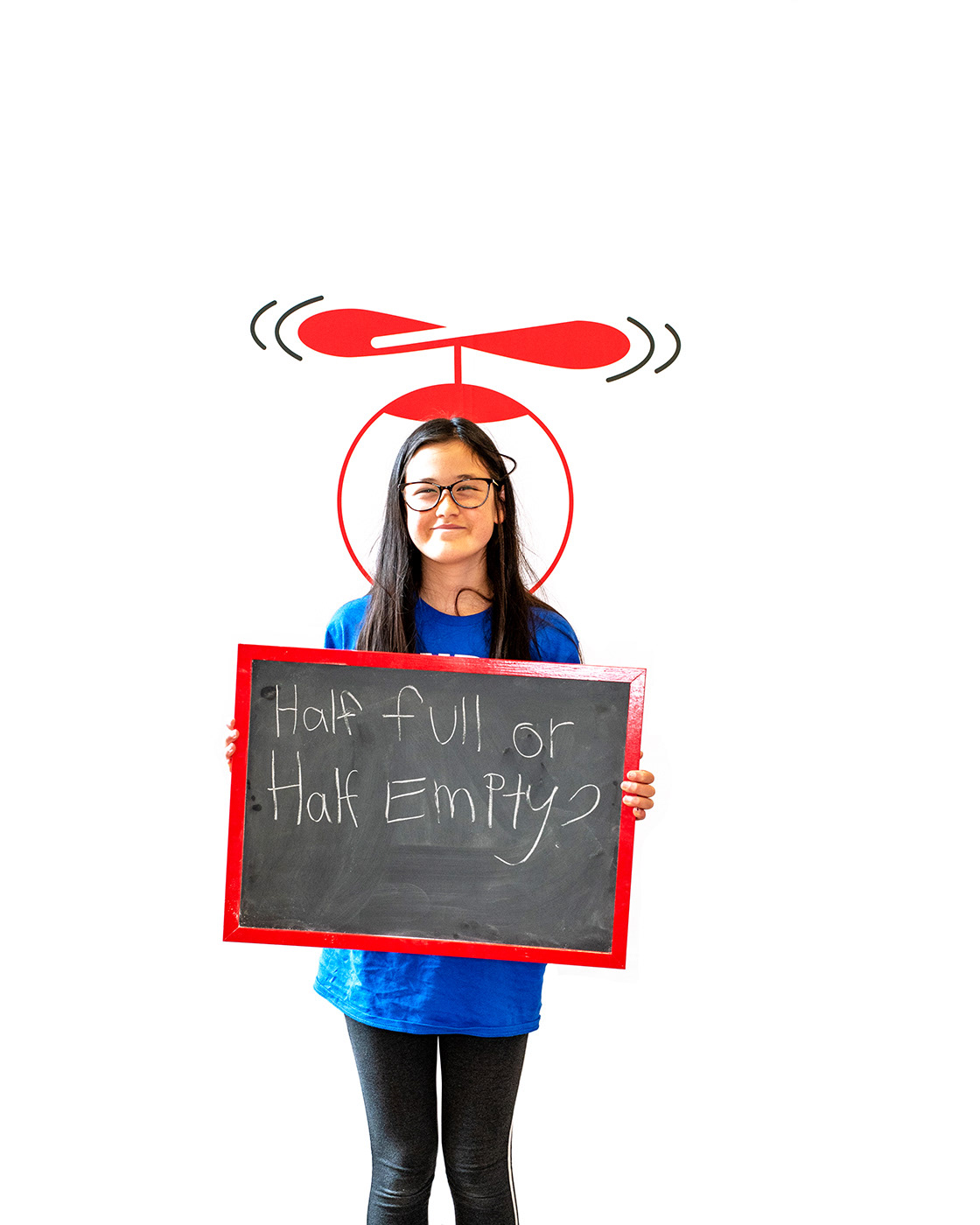 Campaign Creation:
a great place to meet planes
After years of construction, Terminal 2 finally opened and housed Virgin America and American Airlines. In partnership with the M-Line design firm, I came up with a campaign based on the idea that SFO was a great place to meet planes and illustrated the supporting city-wide campaign.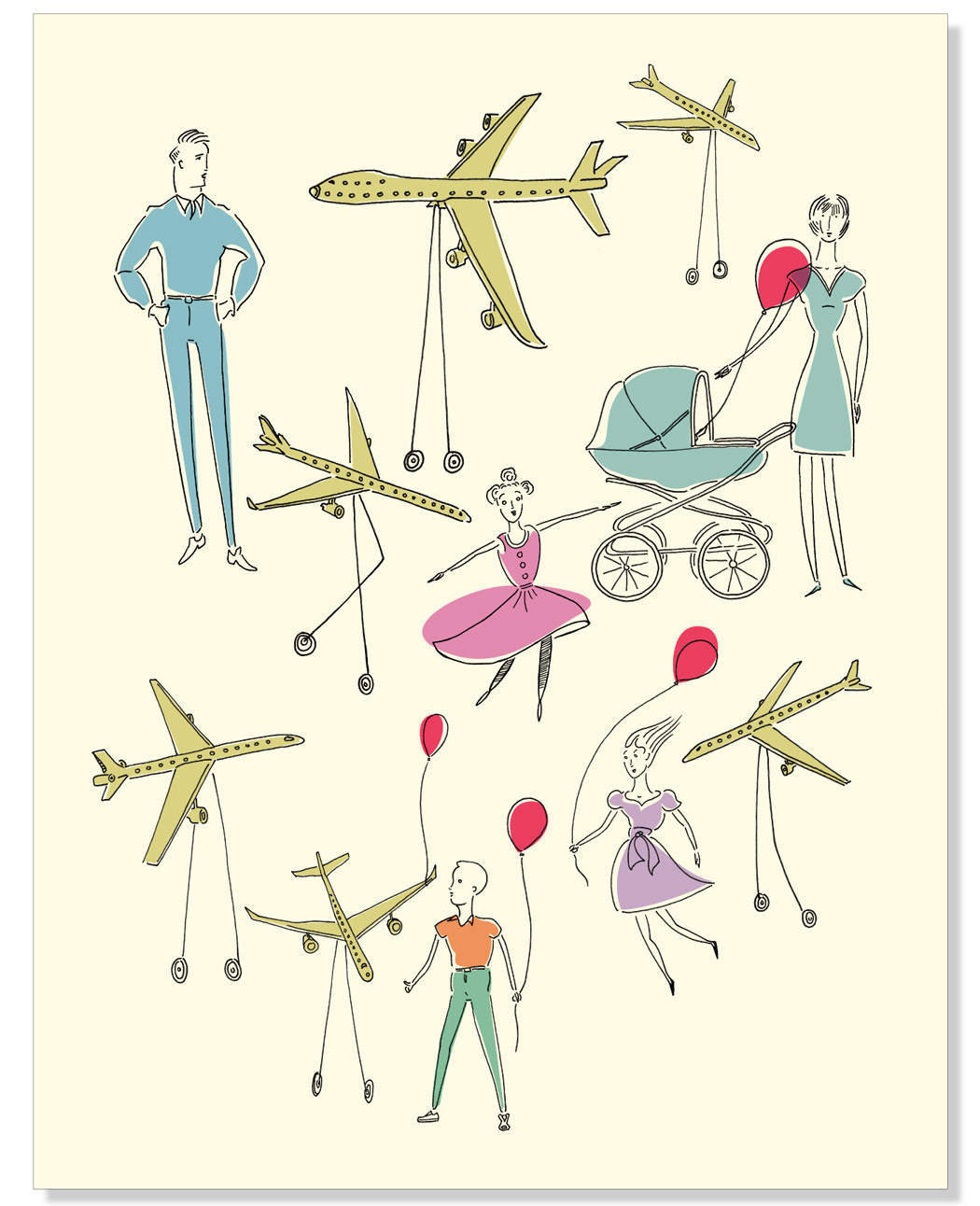 Illustrated Poster of passengers meeting planes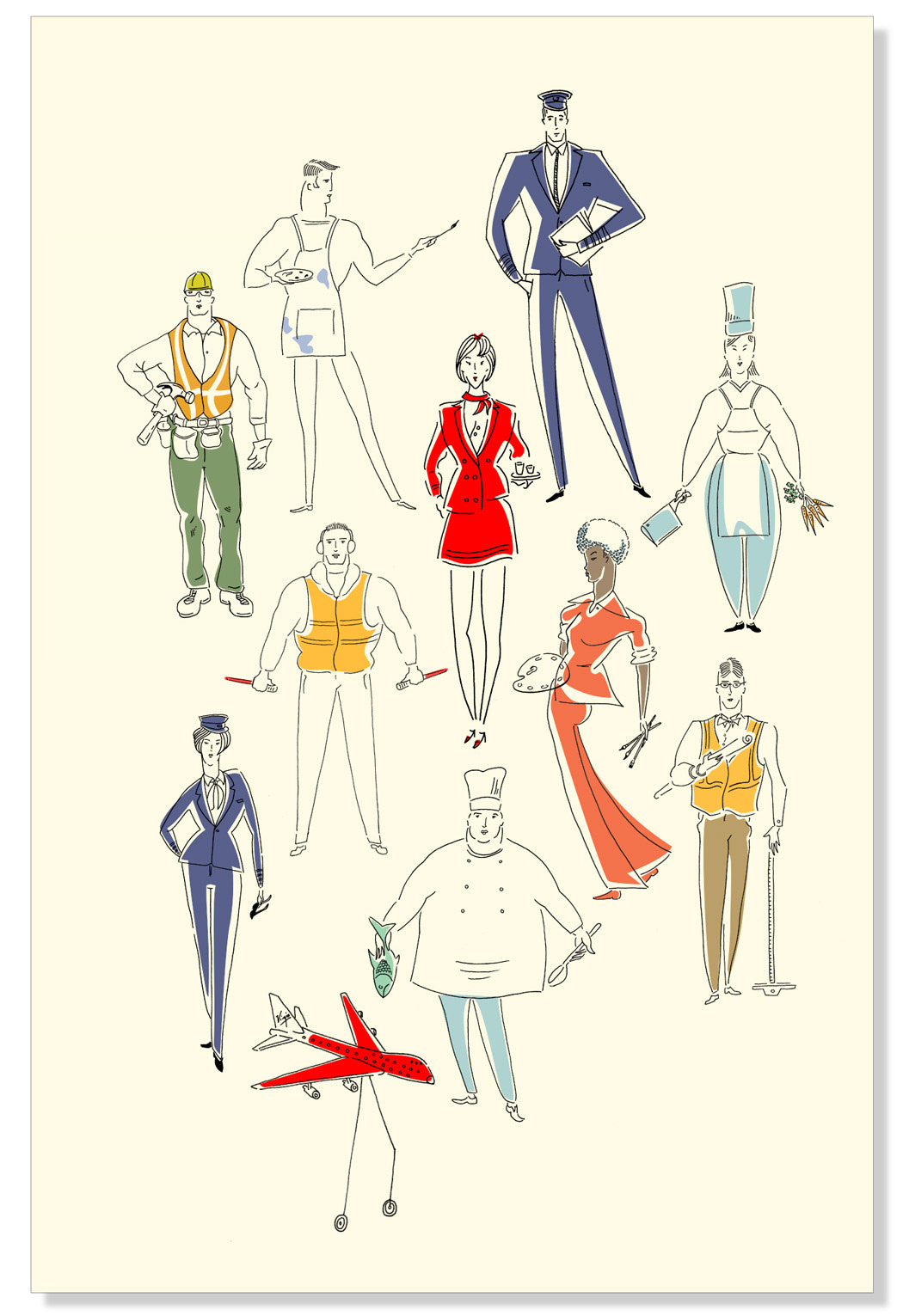 Illustrated Poster of Airport Personnel meeting planes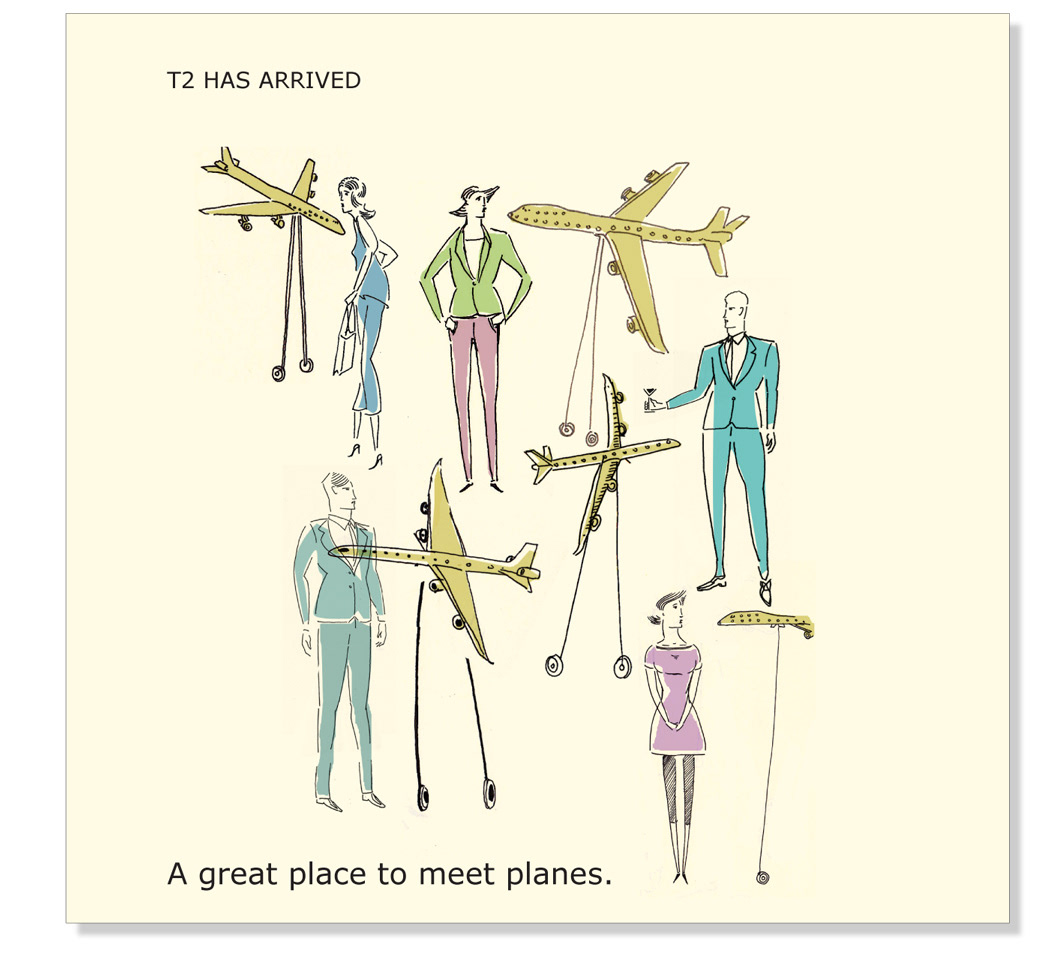 Illustrated Invitation cover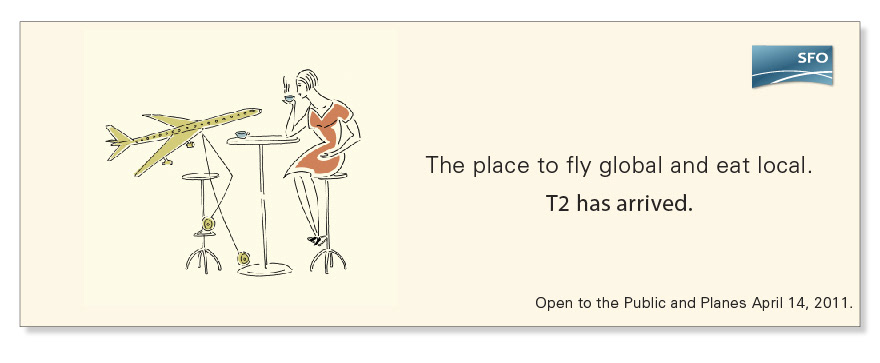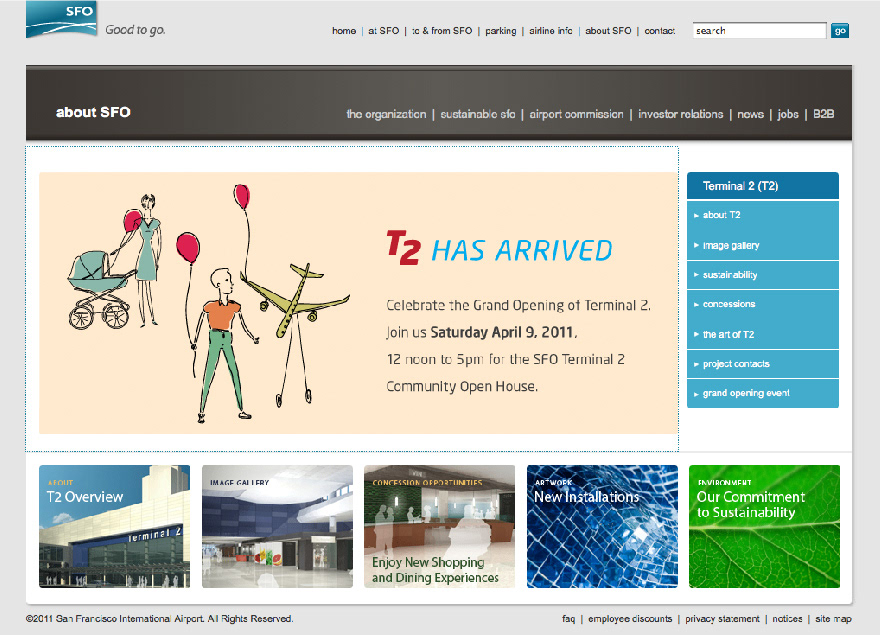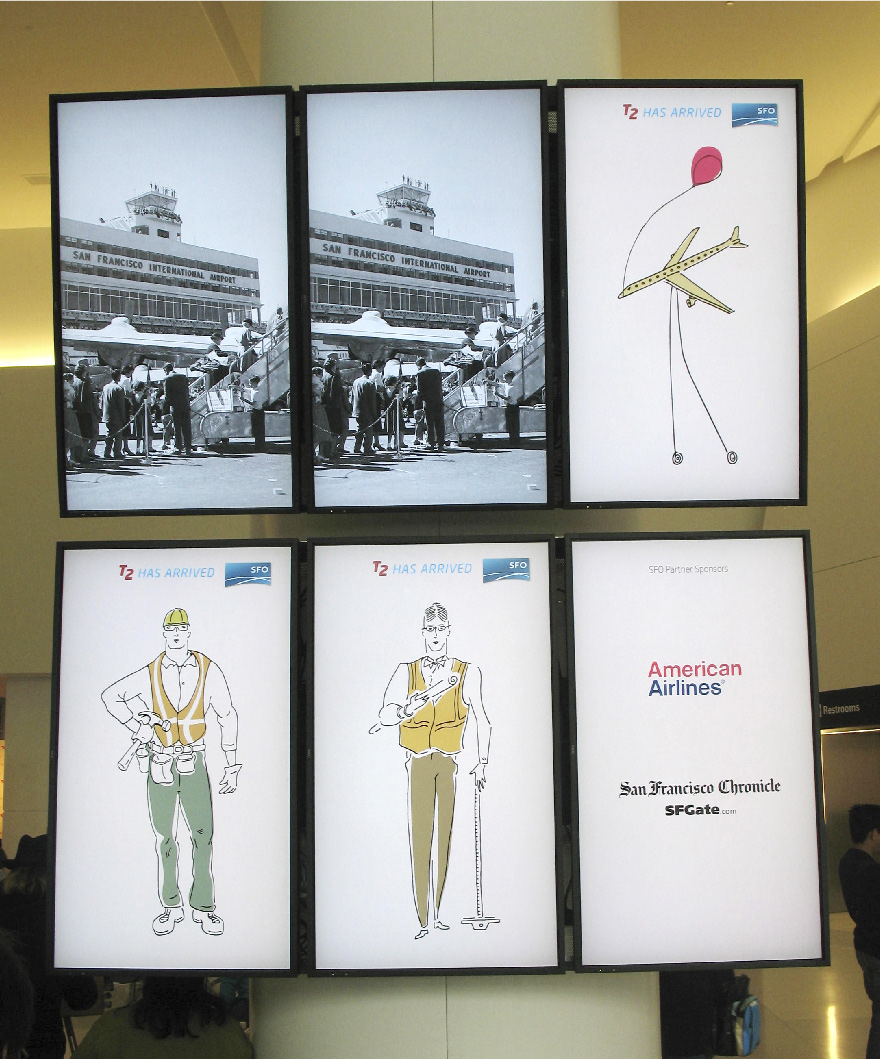 illustrated stand-up signs, a billboard, a transportation sign, a website graphic, and airport digital displays